Recruitment of partners
ADVASA's benefit payment system is a patented one-stop system that can be linked directly to a time management system and connected directly to a bank account or other payment system for payment. We are looking for partners at home and abroad.
OEM provided
In cooperation with the attendance management system, we will provide OEM for the welfare payment system that can provide employees with funds and settlement in one stop.In particular, financial institutions that are considering new funding services for individuals, companies with a large number of clients, and companies that are looking to expand cross-selling, and companies that are looking to start a new Fintech-related business can utilize our competitive system as it is and develop it as a unique service and profitable business at an early stage.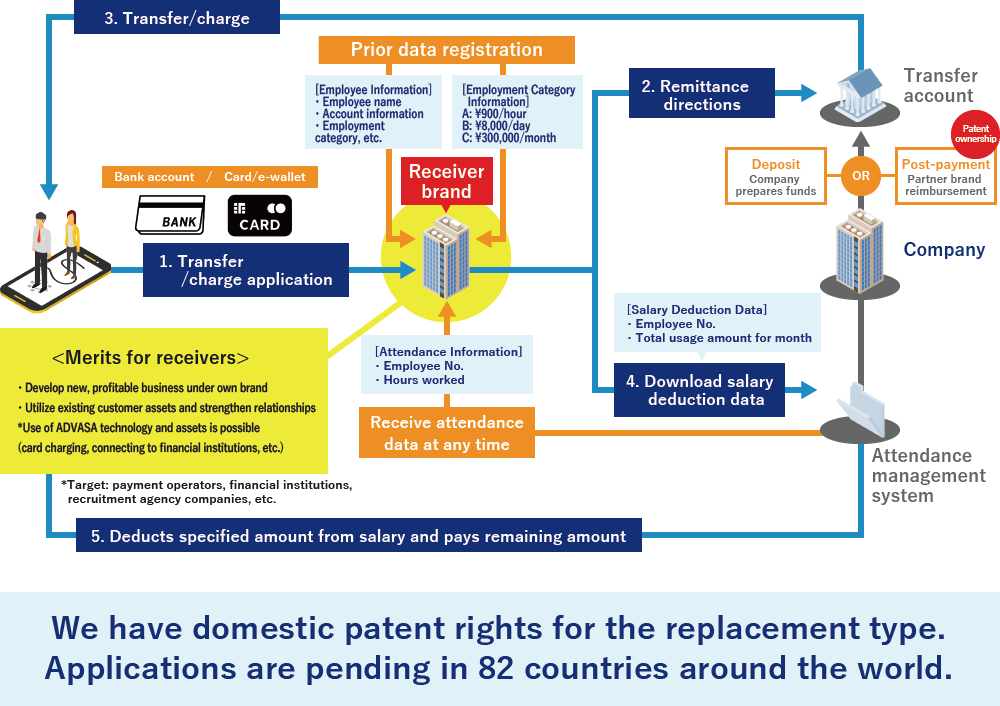 Sales partner
We are looking for sales partner of welfare payment system. It can be introduced at no cost to the introduced company, and companies should propose a welfare system that leads to an increase in the number of job applications and retention rates. In particular, companies that have many contacts with companies that have many part-time workers and part-time workers can use existing resources to build new revenue businesses.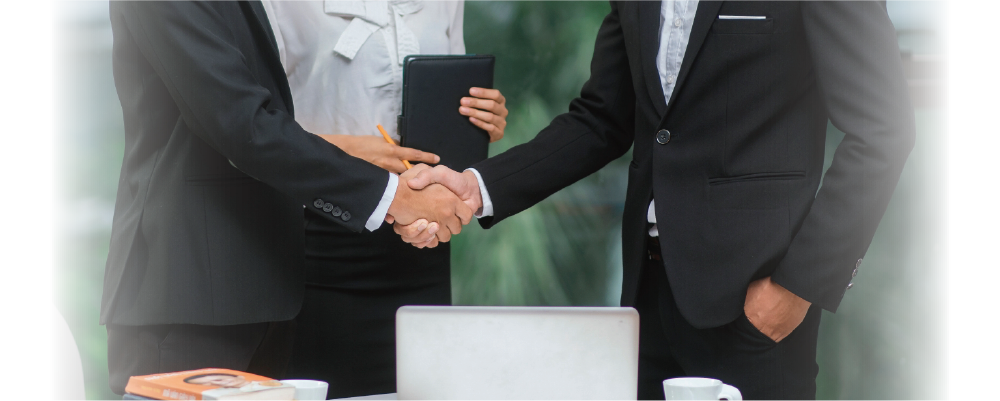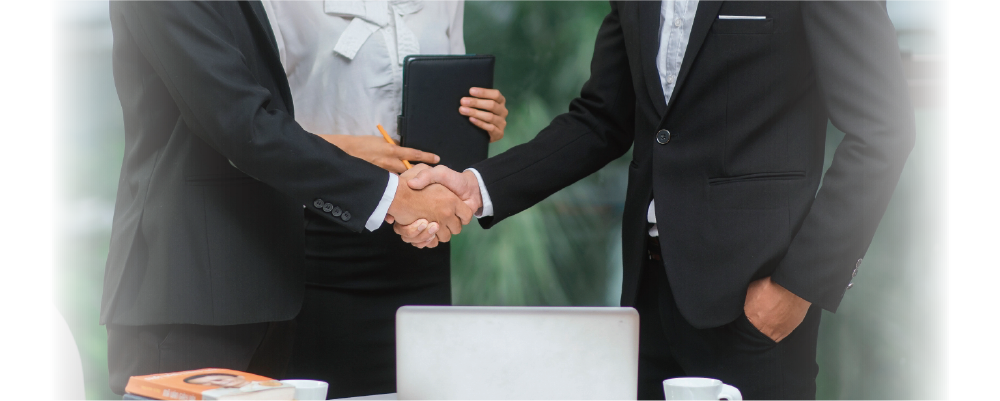 Payment system cooperation
We are promoting payment system cooperation with various settlement companies. We will connect the employee's salary equivalent directly to the prepaid card or mobile wallet