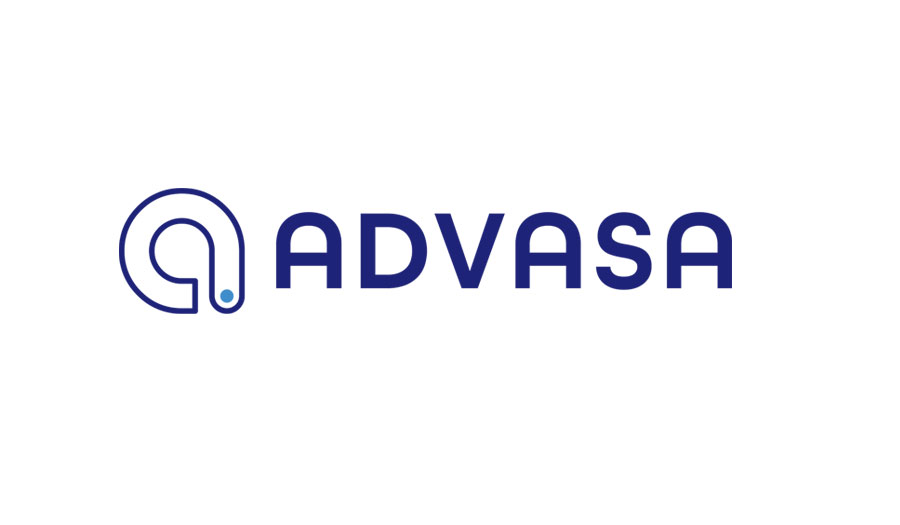 ADVASA Co., Ltd. (ADVASA, head office: Minato-ku, Tokyo, Representative director: Shunsuke Kubota, following: ADVASA) has partnered with Sumitomo Mitsui Card Co., Ltd. As a means of payment, we will start a charge scheme for Sumitomo Mitsui VISA Prepaid.
Fintech Venture's ADVASA refers to the employee's employee's time information, and it is possible to pay for the necessary funds for the employee at any time, up to the amount equivalent to the already paid salary, Developing a variety of funding services.
Workers have a need to "want to receive labor compensation funds prior to regular pay days", such as being faced with sudden expenses. By satisfying their needs, companies can increase employee motivation and prevent turnover, which can be expected to be effective in securing human resources.
By issuing a charge-type prepaid card through this partnership, workers will be able to use shopping and pay for products and services. This eliminates the need for ATM withdrawals after transferring to a conventional bank account, greatly improving the convenience for workers' early funding needs.
New service that greatly contributes to the realization of a cashless society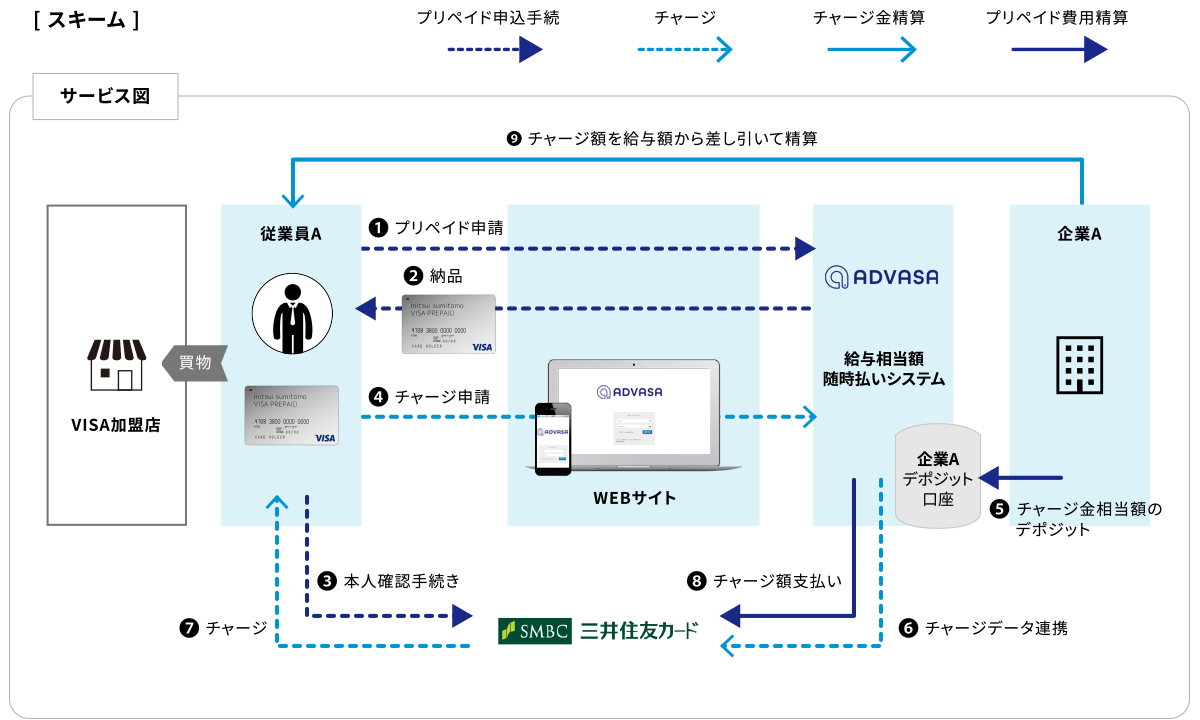 Through this initiative, the convenience of receiving and using labor compensation funds in various forms of labor will be improved, and it will greatly contribute to the realization of a cashless society.
The "Sumitomo VISA Prepaid" issued by Sumitomo Mitsui Card can be used by VISA-branded credit card member stores, so it can be widely used not only in domestic stores, but also in Internet transactions and overseas.
Beginning with this initiative, the Company will continue to consider various initiatives aimed at realizing a cashless society and reform of working styles.
【About ADVASA Inc.】
ADVASA Co., Ltd. utilizes Fintech technology to contribute to the creation of a society where workers can work with peace of mind. We provide a working environment where workers can work with peace of mind, such as providing funds to diligent workers, sound asset construction, and preventing multiple debts. Work with various payment providers and financial institutions to realize how to work diligent migrants, refugees, poor people in developing countries around the world, freedom of payment methods, and provision of new financial services.
■ Company Profile
Company name: ADVASA Inc.
Representative name: Representative director Shunsuke Kubota
Location: 1-2-7 Akasaka, Minato-ku, Tokyo Akasaka K Tower 4F
Date of establishment: April 2017
Capital: 50 million yen
Business Description:
Development and provision of financial services to workers
System development and provision utilizing block chain technology
Development and provision of Fintech related services
Research, development of AI, IOT, quantum computer
【About Sumitomo Mitsui Card Co., Ltd.】
Since its inception in 1967, Sumitomo Mitsui Card Co., Ltd. has led the Japanese credit card industry for over half a century as an integrated payment operator leading cashlessization. Product development and times to meet diversifying customer needs, such as partnerships with FinTech companies in Japan and overseas, providing the latest merchant solutions to promote inbound consumption and regional revitalization, and issuing prepaid cards that can be used worldwide Is actively promoting the construction of new business models in response to changes in
A good cashless makes a good everyday. Have a good Cashless.